Arthritis! Arthritis! Arthritis! See Its Effective Natural Solutions; Arthritis is very common but is not well understood. Actually, "arthritis" is not a single disease; it is an informal way of referring to joint pain or joint disease.

There are more than 100 different types of arthritis and related conditions. People of all ages, sexes and races can and do have arthritis, and it is the leading cause of disability in America. More than 50 million adults and 300,000 children have some type of arthritis. It is most common among women and occurs more frequently as people get older.
Common arthritis joint symptoms include swelling, pain, stiffness and decreased range of motion. Symptoms may come and go. They can be mild, moderate or severe. They may stay about the same for years, but may progress or get worse over time. Severe arthritis can result in chronic pain, inability to do daily activities and make it difficult to walk or climb stairs. Arthritis can cause permanent joint changes. These changes may be visible, such as knobby finger joints, but often the damage can only be seen on X-ray. Some types of arthritis also affect the heart, eyes, lungs, kidneys and skin as well as the joints.
Here are some key points about arthritis.
"Arthritis" defines around 200 rheumatic disease and conditions that affect joints.
Rheumatic diseases include various types of arthritis, as well as osteoporosis and systemic connective tissue diseases.
Types of arthritis such as and rheumatoid arthritis affect multiple organs and cause a long list of symptoms.
According to the US Centers for Disease Control and Prevention (CDC), 52.5 million adults report having been diagnosed by their doctor with some form of arthritis.
Arthritis can impair a person's ability to perform "everyday" tasks.
Physical activity has a positive effect on arthritis and can improve pain, function and mental health.
The most common comorbid condition experienced with arthritis is heart disease.
Factors in the development of arthritis include injury, abnormal metabolism, genetic makeup, infections and immune system dysfunction.
Treatment for arthritis aims to control pain, minimize joint damage and improve or maintain quality of life.
Arthritis is treated with a combination of medications, physical therapies and patient education and support.
Arthritis! Arthritis! Arthritis! See Its Effective Natural Solutions
Arthritis Effective Natural Solutions 
Turmeric & Ginger Tea
Turmeric and ginger are both anti-inflammatorys, and will help with oseto and rheumatoid arthritis. Turmeric in particular has gotten a lot of attention lately. Its active ingredient is something called curcumin, which is a powerful antioxidant. In addition, it lowers the levels of 2 enzymes responsible for causing inflammation (which is what we're often fighting with arthritis.) You can take these in a capsule form or make a nice spicy tea to enjoy daily.
You will need…
-2 cups of water
-1/2 teaspoon ground ginger
-1/2 teaspoon ground turmeric
-Honey to taste
Directions
Bring 2 cups of water to a boil, and had ½ teaspoon each ground ginger and ground turmeric. Reduce to a simmer and let it be for 10-15 minutes. Strain, add honey to taste, and enjoy twice daily. This yields 2 servings.
2. Epsom salt soak
Epsom salt contains magnesium sulfate which sounds kind of scary, but it's really quite a wonderful substance. A naturally occurring mineral, magnesium sulfate has been used to get relief from pain for years, namely because of its high levels of magnesium (more on magnesium below).
You will need…
-1/2 cup of Epsom salt
-A large bowl
-Warm water
Directions
Fill a large bowl with warm water and add ½ cup of Epsom salt. Stir it around, and then submerge your sore joints in the liquid. If you are experiencing pain in a less convenient place to soak, such as your knees, try taking a bath with Epsom salts. Run a tub full of warm water and add 2 cups of Epsom salt. Soak for 15 minutes (at least.)
3. Get more magnesium (very important)
Magnesium is something our bodies need, but we can't make it ourselves. It is used in over 300 different biomechanical responses in our body. It relaxes all our muscles and nerve endings, relieving stiffness and pain. It is even part of what makes our heart beat. Not only does it relax muscles and ease pain (this goes for arthritis pain too, of course) it helps bones to mineralize. The American Journal of Clinical Nutrition conducted one of many studies on magnesium that showed people who had a diet high in magnesium/took supplements had higher bone density, and overall stronger bones. There are several ways to get more magnesium and utilize it for arthritis in particular.
Supplements: Magnesium capsules are a good thing to add to your day-to-day life, but they work best when used in conjunction with an improved diet.
Diet: Really this is the clincher-as great as supplements are, they can't do everything. Eat foods that are high in magnesium, which include dark leafy greens (like spinach), nuts, and legumes (beans.)
Oil: There is magnesium oil that can be applied topically and absorbed through the skin. Try rubbing it on sore joints to relieve pain.
4. Lubricate With Extra Virgin Olive Oil
The very consistency of olive oil makes it seem like something that would lubricate your joints and ease arthritis pain, and it turns out, it actually does. A main compound in extra virgin olive oil (EVOO) called oleocanthal inhibits inflammatory enzymes COX-1 and COX-2, just like Advil or aspirin does. The study showed that 1 ½ tablespoons is equal to 200-mg of ibuprofen. However, not every oil is created equal. Heat destroys oleocanthalof the olives at the time they were pressed also determines the level of oleocanthal-generally the stronger tasting the oil, the higher the level there is present. It can be taken internally to reap the benefits, but being high in calories consider replacing any fats, such as butter, with it in cooking instead.
You will need…
-2-3 tablespoons of extra virgin olive oil
Directions
Rub a bit of olive oil onto your sore joints twice a day, massaging in to each one gently. You can also take 2-3 tablespoons daily, but be sure to give up some other form of fat due to the high calorie count in the oil (rest easy, these are good calories.)
5. Dandelion Leaves
Incredibly high in vitamins A and C, dandelion leaves can help repair damaged tissue and help the liver clear toxins out of the blood. Studies, although limited, have also shown anti-inflammatory properties due to the linoleic and linoleic acid in them. Linoleic is an essential fatty acid required by the body to produce prostaglandin-which basically regulates immune responses and suppresses inflammation. Because of its involvement with immune responses, dandelion shows great potential when it comes to treating rheumatoid arthritis in particular. You can enjoy dandelion leaves in nice salad, or brew tea with them.
You will need…
-3 teaspoons of fresh dandelion leaves, or 1 teaspoon of dried
-1 cup of boiling water
-A handful of fresh leaves (if making a salad)
-A dash of extra virgin olive oil (if making a salad)
Directions
For fresh dandelion tea, step 3 teaspoons of fresh leaves or 1 teaspoon dried in 1 cup of boiling water. Strain and drink twice daily. Dandelion tea is very bitter…you have been warned! You can add honey to sweeten it up if you'd like. To make a salad, simply toss the greens in with another recipe, or eat them plain with a bit of extra virgin olive oil. Older leaves can be gently sautéed to soften them up a bit.
Arthritis! Arthritis! Arthritis! See Its Effective Natural Solutions
6. White Willow Tea (the original aspirin)
Before there was aspirin, and I mean way before aspirin, there was white willow bark. The Greek physician Hippocrates wrote about it all the way back in 5th century BC. It wasn't until 18-something or other (1829, I believe) that it was found that white willow was so effective because it contained an active ingredient called salicin. Salicin is converted in the body into salicylic acid-similar to acetyl salicylic acid, the active ingredient in aspirin. But because the naturally occurring salicin is converted after it passed through the stomach, it resulted in less irritation/side effects. While it can be taken in a capsule form, I usually opt for the tea version of just about everything.
You will need…
-2 teaspoons of powdered or chipped white willow bark
-1 cup of water
-Honey or lemon to taste
Directions
Bring 1 cup (8 oz.) of water to a boil, then reduce to a simmer. Add 2 teaspoons of powdered or chipped white willow bark and let it infuse for 10-15 minutes. Remove from heat and let it steep for 30 more minutes. Drink twice daily-it's bitter, so honey and lemon are usually welcome here.
7. Acupuncture
This form of Chinese medicine involves inserting thin, small needles through the skin at specific acupoints on the body. It is designed to stimulate nerves, muscles and connective tissue, improve blood flow and activate the body's natural painkillers.
Best for: osteoarthritis, fibromyalgia, low back pain, neck and shoulder pain, bursitis, carpel tunnel syndrome.
8. Massage
Gentle manipulation with moderate pressure has been shown to reduce joint pain and stiffness, and even improve range of motion. However, timing is important. Listen to your body. Massage may not be as helpful during a very active flare when joints are especially tender and sensitive.
Best for: osteoarthritis, low back pain, fibromyalgia, rheumatoid arthritis,
9. Weight Loss
Losing one pound removes four pounds of pressure on swollen, painful joints. Maintain a healthy weight by combining a balanced diet with regular physical activity. Make sure you choose food from the five important food groups (fruits, vegetable, lean protein, low-fat dairy and whole grains). Try to do 30 minutes of low-impact exercise five days a week.
Best for: osteoarthritis
10. Topical Gels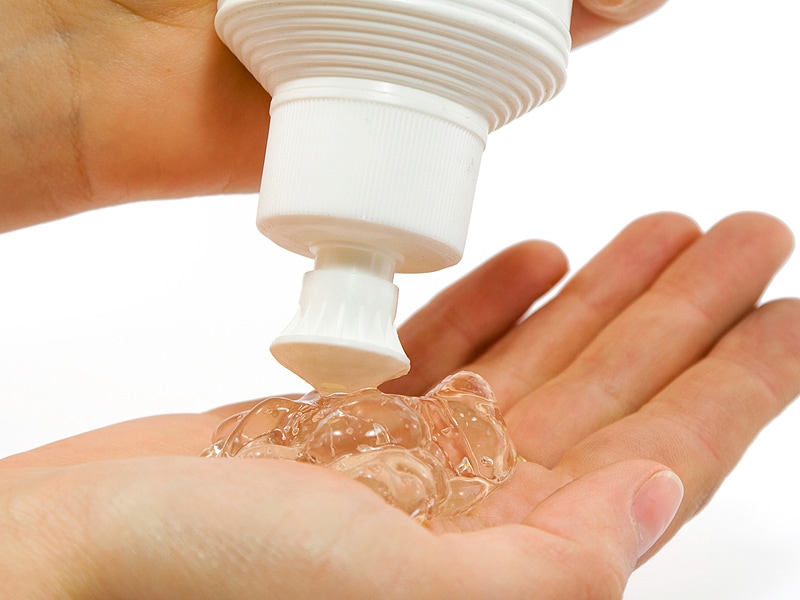 These gels work by stimulating sensory nerve endings in the skin, and the body responds by reducing pain signals through the nervous system, according to Doreen Stiskal, PhD, chair of the physical therapy department at Seton Hall University in South Orange, N.J. Voltaren Gel and capsaicin cream are two options.
Best for: osteoarthritis
11. TENS
Often used by physical therapists and chiropractors, transcutaneous electrical stimulation (TENS) is a form of electrical stimulation used to relieve pain. Small electrodes are placed on the affected area and electromagnetic current is delivered through the skin.
Best for: osteoarthritis
Sources:
Arthritis Foundation
Mayo Clinic
The impact of osteoarthritis in the United States: a population-health perspective, Murphy L and Helmick CG, Am J Nurs
The American Journal of Clinical Nutrition